Barbed Wire
Barbed wire is a subsidiary option for chain link. Barbed wire is wires eloped into each other thought the run and holds barbs at 4 inches of gap. The running wire is usually a 12 gauge / 2.5 mm wire and the bard is a 14 gauge / 2 mm wire. The 12 gauge wire is called the line wire and the 14 gauge wire is called the barb wire.
On request and in our previous customer requests, we have made barbed wire with 12 gauge wire as line wire and 12 gauge wire as barb wire. Barbed wire is tied along the perimeter with a specific distance between two lines of barbed wire as per choice.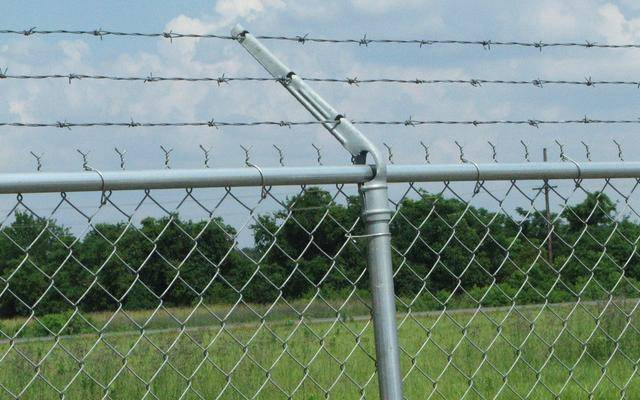 NOTE :
Please explore our "
Loss Calculator
" for a better understanding of what you gain in galvanising and chain link quality and what you lose in non-galvanised chain link posts and low quality chain link fencing.